…SOMETHING OLD, SOMETHING NEW, SOMETHING BORROWED, SOMETHING TRULY BLUE
Your wedding, the most momentous day of your life, should be unforgettable.
A customized wedding onboard one of our three luxurious yachts allows you to host 12 to 250 of your most cherished guests with a once-in-a-lifetime experience. With our all-inclusive yacht wedding packages, your style and vision come to life in magnificent splendor.
Our comprehensive wedding packages ensure that your wedding is managed by true event planning professionals. Our in-house services include all catering, bar, and private venue space — in addition to managing selected vendors of your choosing including florists, live entertainment, photography, and any other outside service providers.
A yacht wedding is the ultimate combination of convenience and elegance. With the ceremony and reception taking place on board, your guests will enjoy the beautiful ocean views of Marina de Rey.
With four decades of wedding experience, our team has the knowledge, skill and experience to produce the wedding of your dreams. All you have to do is arrive and get ready to walk down the aisle!
All of our yacht rentals are available online — so get started with an estimate today! Our experienced Wedding Planners can custom-tailor your day based on your needs and wishes.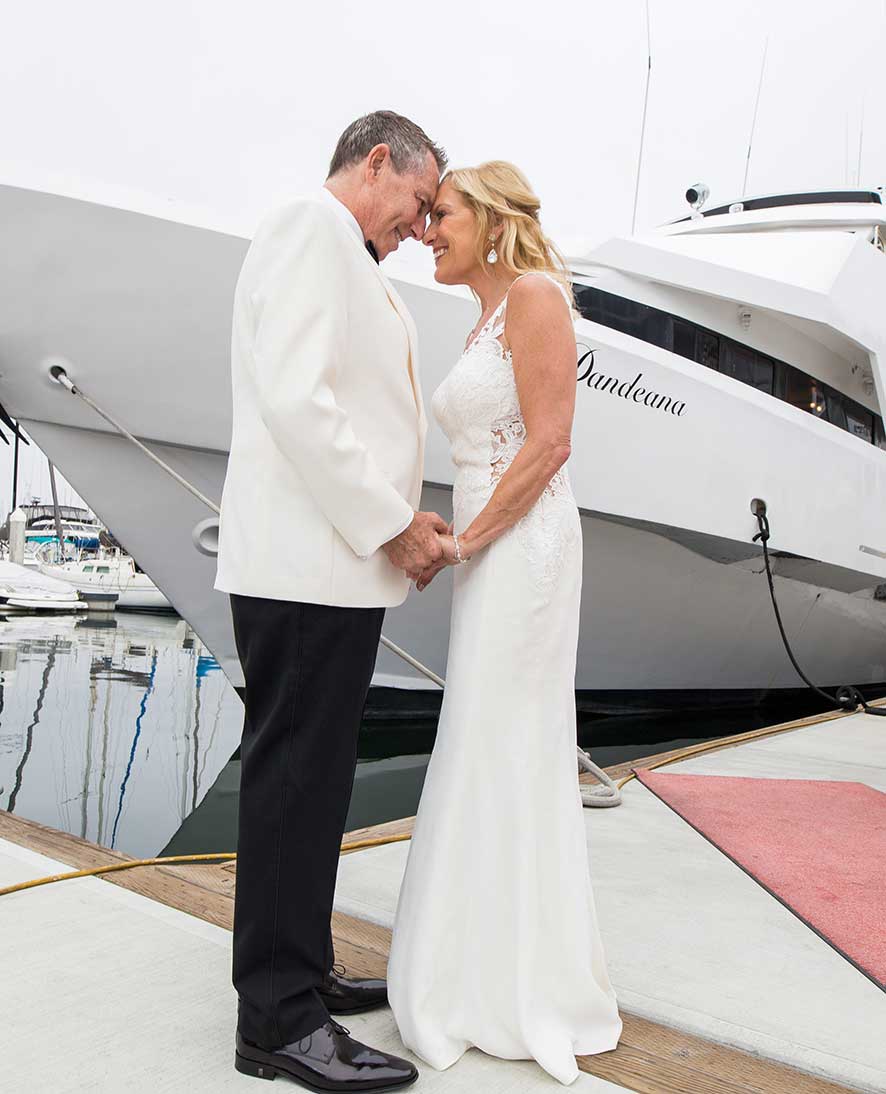 Dandeana
The elegant Dandeana accommodates up to 100 guests. She has a sleek, modern design with contemporary amenities. Rooftop views from the upper deck make the space onboard seem boundless. It's the ultimate VIP experience!
FANTASEA ONE
The largest yacht in our fleet, FantaSea One sports an enormous rooftop deck (one of four expansive decks), modern Captain's lounge, and a signature marble bar that is a popular gathering place for guests. With a 250 guest capacity, this yacht can host anything from a wedding to large corporate events.